Hello, Ricki, loving your new single, 'Como Te Llamas', if you could sum it up in one sentence what would it be? 
Thank you. One sentence for Como Te Llamas would be "Baby, what's your name"? Not everyone knows Spanish but the title says it all, what is your name. It's about a girl I am getting a little flirty and cheeky with and I want to know her name and I want to marry this girl and want her to have the same name.
Its fun, its sexy and it's a flirty song that everyone seems to be enjoying even if you don't know the meaning of the title people can't seem to get enough of this song.
Are you looking forward to your album party?
Yes I really am looking forward to my record release party on April 27th at F355 Lounge in Peabody, MA.
This has been a long time coming and quite the labor of love and journey. I don't think I have ever been prouder of my work. As a musician sometimes what people don't know or understand how or why it took so long for me to release this album which has been nearly 15 years is because sometimes, we feel like it's never finished or it's not good enough or maybe we are trying for perfection. It is a lot to hold on too. It's not easy to be an artist, often we get unsolicited and unwelcomely critiqued about our music or about our voice so much that sometimes it can take a long time to feel like your work is ready to be released to the public. During my hiatus from my own music I worked more on other people's music projects and production. So for the first time in a long time, its all about me and my music, my journey and my record release party. I cannot wait to perform this album live to my family, friends and fans.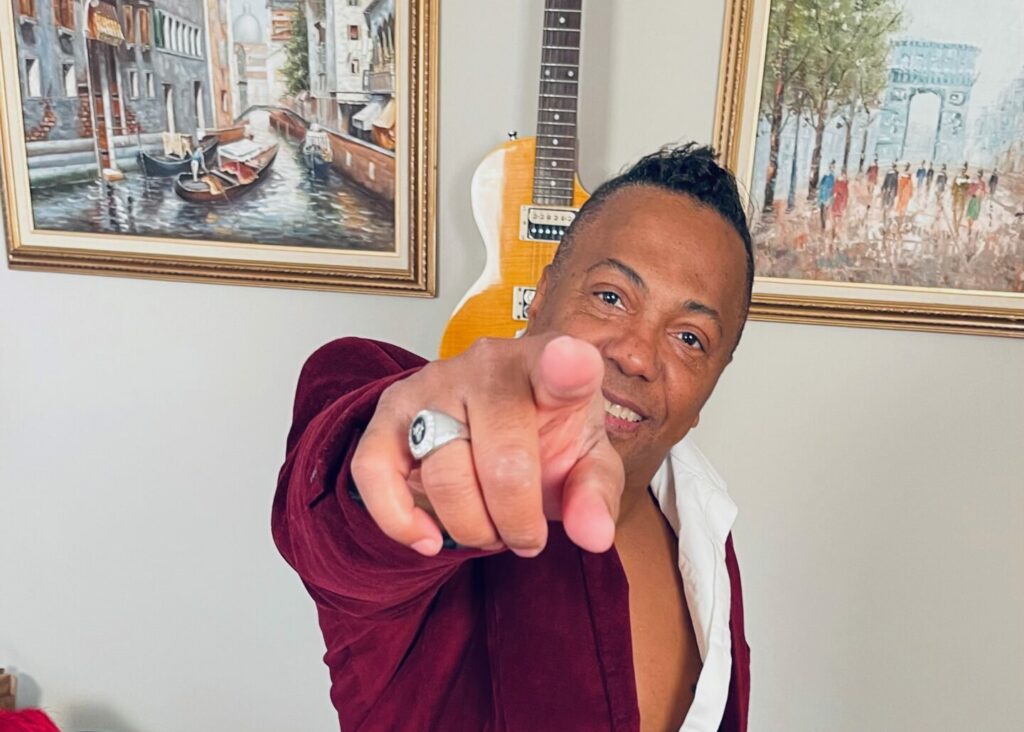 What advice would you give to a new artist who is starting out? 
If I had to offer any advice it would be to stay true to yourself. Stay within your range otherwise you start to overcompensate, and it sounds like you are trying to hard and most importantly to never give up. I have been in the professional music business for 4 decades and it's easy to want to give up because the game is hard and not all the greats even get heard. Often times you get discouraged at how little you might get noticed or paid when you are pouring your heart and soul into the music and into the audience. One thing I always say is it doesn't matter if I am singing to one person or to thousands of people, I am going to give the same performance and that is giving it everything I have and so should you.
How do you spend your time when not working on music?
I tend to work on music nearly everyday even if its just practicing the piano or guitar I think it is important to spend at least 30 minutes a day to your craft. Not only does it help me to be a better musician but its kind of my meditation and makes me feel happy and at peace. Second to my music is going to the gym, it makes me feel strong and confident and keeps me grounded. And lastly I am an avid golfer and if I wasn't playing music for a living well then I want to be playing professional golf for a living!
Favourite album? 
Michael Jackson- Off the Wall is my all time favorite album.
Every song gives you exactly what you need and I think it's the best album MJ ever recorded.
One of my favorite lines from the song "When the world is on your shoulder, Gotten straighten up your act and boogie down". "Working Day and Night" I just love every single track from this album and that is something that is so hard to do. I am not saying I am any kind of MJ but I do feel for the first time ever that every single track on my new album "GenReality" is worth listening to and that there is a track for everyone. That was the goal and I feel like I did that even if it did take a long time!